Your Flu Vaccination Partner in Melbourne
Get the best Flu Vaccination Melbourne services to prevent the flu and its consequent spread in your organisation
Top Class Workplace Flu Vaccinations in Melbourne
As an employer, your primary responsibility is to maintain the health and well-being of your staff. What better way to achieve this than by coordinating workplace flu vaccinations for your Melbourne office?
Who are we?
At Flu Vaccinations Australia, we pride ourselves on being one of Australia's pre-eminent corporate immunisations providers. Indeed, we provide our valuable services to all thousands of businesses, especially those working in major cities with high population densities.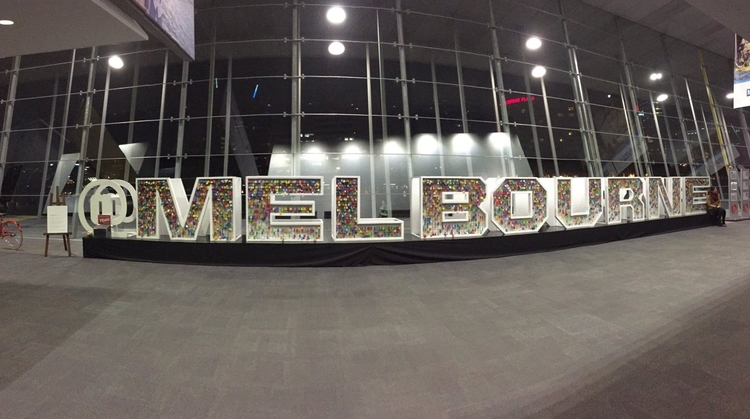 What we do
Large companies and businesses across Victoria's major cities are continually battling influenza and the common cold. Indeed, these viruses (seemingly minimal) can significantly impact your business (in terms of productivity and morale). Substantial losses are often attributed to high absenteeism rates and low productivity due to virus infections across the office.
What we do is simple – we provide high-quality workplace flu vaccinations in Melbourne to support large businesses in combatting the winter season. Our corporate immunisations prevent the spread of these diseases across organisations and capture an employer's commitment and compassion for their staff. For example, lower rates of sick leave and absenteeism often translate into higher morale, resulting in increased productivity and revenue growth.
What is Influenza?
Advantages of organising workplace flu vaccinations in Melbourne
So, why should you consider working with us for your workplace flu vaccinations in Melbourne? Well, thankfully, there are many reasons! Check them out below:
Unparalleled quality
One thing that distinguishes us from the rest is our commitment to quality and consistency. Indeed, our corporate immunisation programs are defined by excellence across all aspects of the scheme. This means you'll have access to our Flusmart Knowledgebase site, compassionate staff (nurses) and convenient scheduling options.
Quick and easy online booking options
Our workplace flu vaccinations in Melbourne are a few quick clicks away. You can easily book your program via our flu booking software and outline your immunisation scheme's specifics. You can choose to have our team enter your premises and administer the immunisations on-site or opt for our "flu vouchers" program.
Using our influenza vouchers approach, you can organise to have "promo codes" delivered to your workers. These codes are then redeemed with an affiliated partner of ours (Pharmacy or medical centre), where each of your workers can book in their appointment to have their jab. This approach works perfectly for remote office arrangements, where staff can't get to the office for the allotted time.
End-to-end management
We manage all aspects of our workplace flu vaccinations in Melbourne, ensuring you don't have to raise a finger. With us, the program will run like clockwork, sticking closely to schedule. This means that business operations won't be interrupted with our on-site immunisations since they'll be completed most efficiently.
Safe procedures
With our combined expertise and experience, you can ensure that your qualified nurses will administer all immunisations with care and safety. Our staff always adhere to The Australian Immunisation Handbook, which provides clinical advice for health professionals on the safest and most effective use of vaccines.
A comprehensive flu partner network
Moreover, our workplace flu vaccinations in Melbourne are made easier by our extraordinary network of affiliated pharmacies and medical centres. When using our flu vouchers, you'll be spoilt for choice regarding local providers. Working with our trusted partners will promote maximum workforce participation and protection against the virus.
Streamlined billing and invoices
Finally, our premium workplace flu vaccinations in Melbourne follow easy, straightforward invoicing. Everything is simplified through one final invoice, which lists all the program details, including all offsite immunisations appointments.
Advice on office hygiene
Immunising your employees is only part of the solution in combatting common diseases during the winter months. The recent and ongoing COVID-19 pandemic has proven this and then some. Consequently, we encourage employers to provide safe, hygienic conditions for their staff. This can be achieved by setting up hand sanitisation stations throughout the office (not just in the bathrooms). Ensure your employees' desks are distributed across the entire floorplan and ensure sanitation wipes are available at all tables if desks are shared by all staff (not set).
Above all else, remind your staff that it is okay to stay at home if they are unwell. Even mild symptoms could indicate a more severe illness, so either encourage them to take a sick day or organise them to work from home.
At Flu Vaccinations Australia, we are proud that we are among the leading providers of high-quality workplace flu vaccinations in Melbourne. We make the entire process easy for both the employer and the employee. If you are interested, we are more than happy to provide you with information about our corporate immunisation programs and the benefits of these schemes on your business' health and productivity. Get in touch via 1300 79 74 10 or click below to contact our immunisation team.
Influenza Facts
Our Locations
We have clients in all main cities in Australia (Sydney, Melbourne, Brisbane, Canberra, Adelaide, Perth), surroundings, remote and rural Australia.